Map Unavailable
Date/Time
Date(s) - Saturday 29 May 2021
10:00 am - 4:00 pm
Free
We are inviting all landowners and stakeholders in Colne Valley to join us for an online interactive workshop on Priority Alert Non Native Invasive Species which could arrive in the Colne Valley and threaten our ecosystems.
There is a rapid increase in the number of non-native species arriving in Great Britain which threaten our biodiversity, the economy and society. These new arrival which are priority alert species pose a real threat to local and would wreck havoc on our river systems and terrestrial habitats resulting in habitat degradation plus could increase flood risk and economic costs to you. Early-warning and rapid response are effective ways to address the threat of these new arrivals and prevent them from becoming established in your local area, thus we all need to be on a look out for these new arrivals.
As part of the Landscape Partnership scheme we can offer a free workshop exploring which non native invasive priority alert species to watch out for. This workshop will explore which non native invasive priority alert species to watch out for, their identification techniques, report methods and the importance of biosecurity. This will be held as part on Invasive Species week on Saturday 29th May. It will be delivered by Medway Valley Countryside Partnership with a morning theory zoom session followed by a practical site visit in the afternoon to hunt for invasive species.
Not a volunteer and interested in  joining our team? Sign up here or send us an email on [email protected]
If you would like more information about Medway Valley Countryside Partnership check out their website here.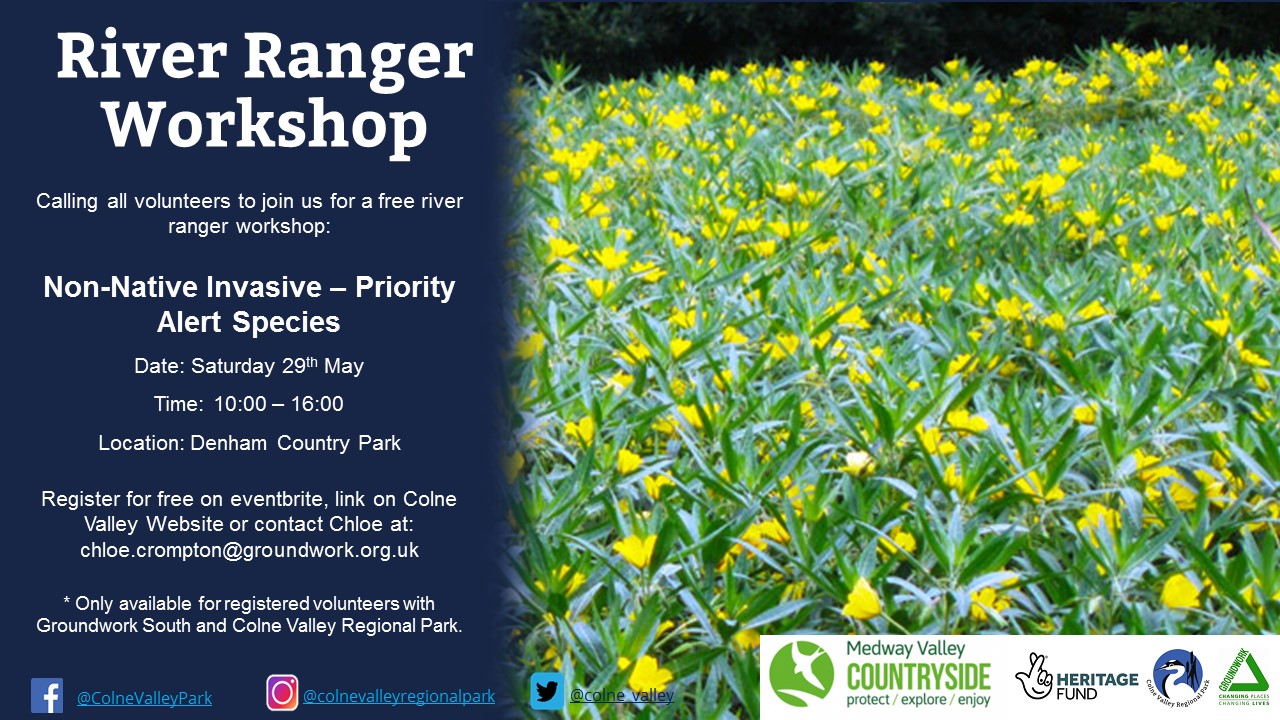 Booking Instructions