Date/Time
Date(s) - Saturday 21 Aug 2021
10:00 am - 4:00 pm
Location
Colne Valley Visitor Centre
Free
Our rivers are flowing systems hosting a wide diversity of species, all of whom have their habitat preferences whether it be nesting in the reed beds along the river margins or deep under water munching on the growing algae, but the most important part of the food web is plants. Plants are an essential part of the food chain, feeding the herbivores and in turn the carnivores but also vital for the stability and recovery of a water system. Join us today to learn more about plants suited to river corridors.
As part of the Landscape Partnership scheme we can offer a free workshop exploring the variety of plant species found in rivers, identification techniques and a practical session spotting them on a river corridor. This will be delivered by River Restoration Center with a morning theory zoom session followed by a practical site visit in the afternoon to practise our learning and identify skills.
* This free workshop is only available for registered volunteers with Groundwork South and Colne Valley Regional Park.
Not a volunteer and interested in  joining our team? Sign up here or contact us.
If you would like more information about River Restoration Center check out their website here.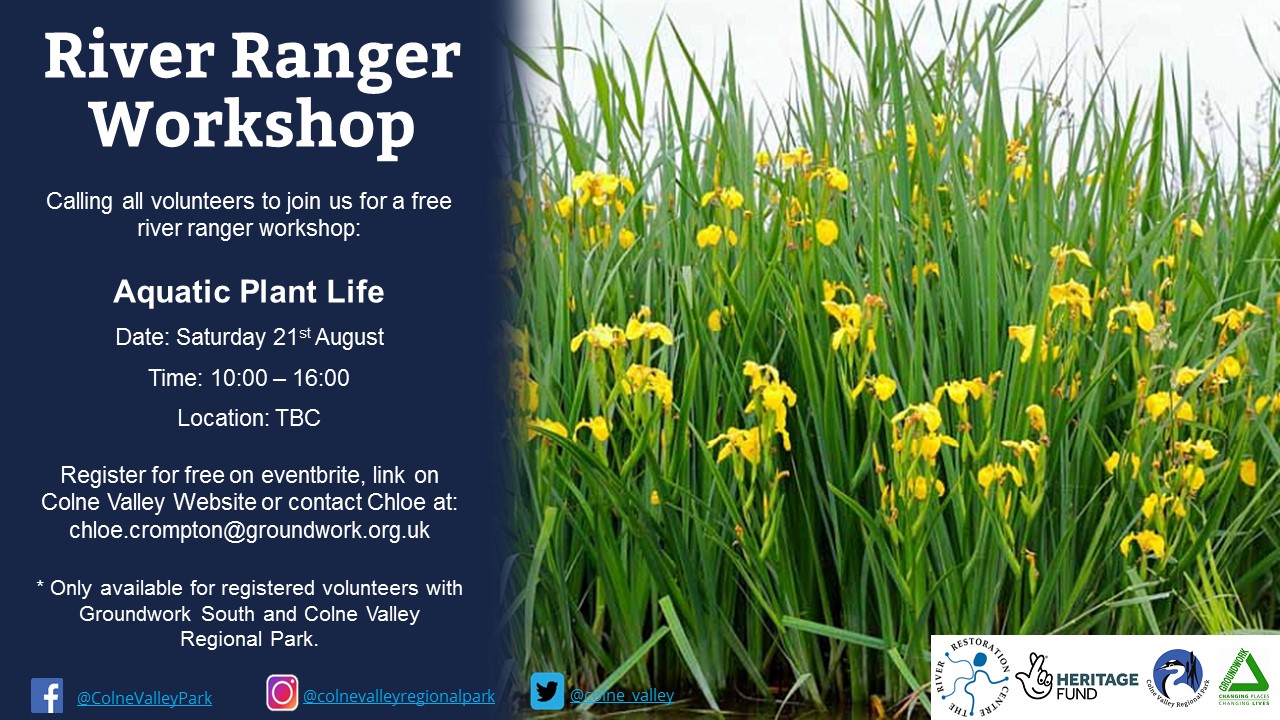 Booking Instructions