Date/Time
Date(s) - Saturday 26 Jun 2021
10:00 am - 11:30 am
Location
Colne Valley Visitor Centre
Free
Have you ever wondered what lives below the river surface? Want to find out?
Volunteers across the UK are using the riverfly survey technique to monitor and collect vital data on the health of the river. Join us for a free riverfly survey taster session and learn what its all about. Its free fun, and really important for the conservation of our rivers. Join us and we will jump in the water and see what species we can find in the river channel.
We will have two sessions available on Monday 26th July as part of Colne Valley Festival fortnight.
Everyone is welcome, no training or experience needed.
Please wear waders or wellies. Spaces are limited. This event is child friendly, suitable for ages 8 upwards, must be accompanied by an adult.
Find out more about Riverfly Surveys here
For more information please contact Chloe at: [email protected]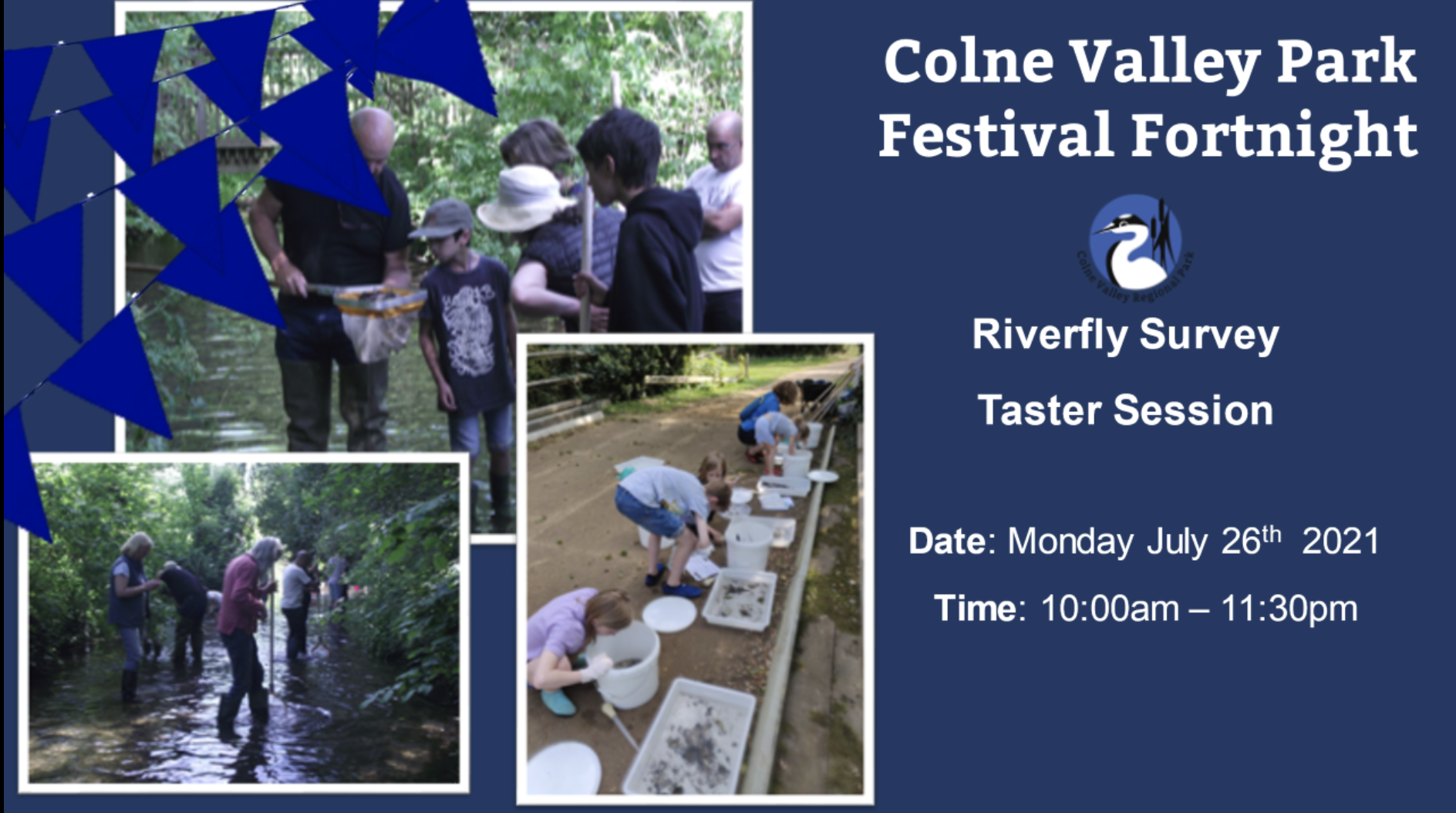 Booking Instructions
Please book your space on Eventbrite here first or if you're unable to access Eventbrite please contact [email protected]