Date/Time
Date(s) - Saturday 24 Jul 2021
10:00 am - 4:00 pm
Location
Colne Valley Visitor Centre
Free
Come and see us at the Visitor Centre today and get our brand new Colne Valley Trail pack for half price!
Or, book on one of our Festival Fortnight Walks and receive a free copy!
The Colne Valley Trail is a long distance walking route that runs down the middle of the Colne Valley Regional Park.
Our new guide is packed full of maps and information about some of the trail's key sites and amazing wildlife.
We will also have information about the many activities on offer for Festival Fortnight (24th July – 8thAugust), and *Locally produced Mooliscious ice cream special offer*
Click here if you'd prefer to book online to secure your place on all Festival Fortnight Events now.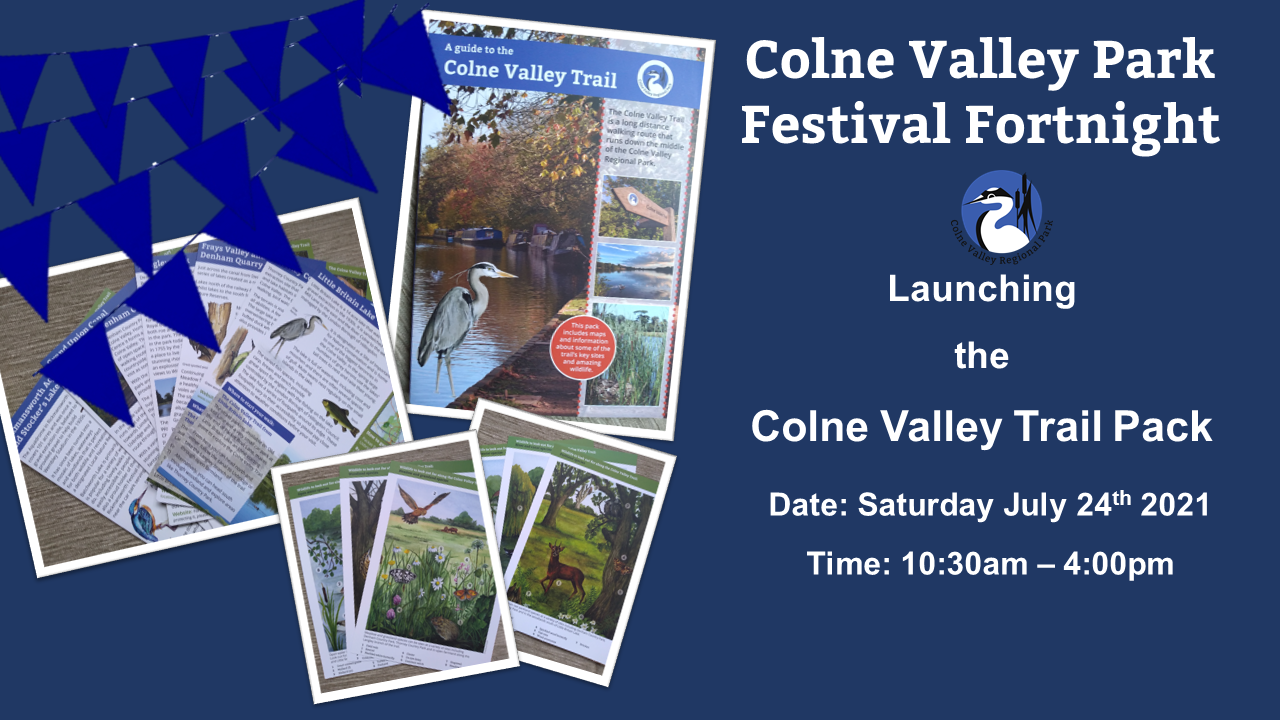 Booking Instructions
No need to book for the launch event itself, just come along and find out all about our Fabulous Festival fortnight.