Date/Time
Date(s) - Wednesday 3 Aug 2022
11:00 am - 4:00 pm
Location
Colne Valley Visitor Centre
Free
Free conservation event organised by Bucks Country Parks based around surveying flowers and insects in good weather in Denham Country Park with a ranger; 30 minute sessions between from 11.00 -13.00hrs and 1400 – 1600hrs.
Meeting Point
Once you have arrived on site at Denham Country Park, you will need to follow the on-site signage to the grass triangle near 'Misbourne Meadow' to meet our ranger.  Please see A-boards signs on the day for specific directions. The walk is very close to the overflow main car park.
Come and get involved at Denham Country Park!
Join ranger, Anna, out on site in Denham Country Park to help us complete FIT counts (Flower Insect Timed Counts). This data will feed into a nationwide survey run by the UK Pollinator Monitoring Scheme (POMS). The aim is to monitor insect pollinators around the country, which then helps track population changes over time and can be used to inform policy.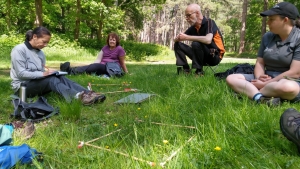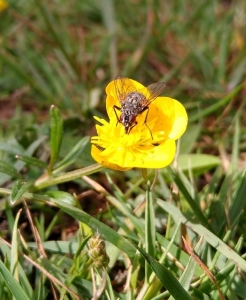 What are these conservation sessions all about?
Inspired by No Mow May, we are focusing on insects over the next few months to help encourage our visitors to engage with our parks in new and different ways. This simple survey collects data on the total number of insects that visit a particular flower, ideally chosen from our list of 14 target flowers. You don't need any experience or knowledge of the plants or insects, just enthusiasm and a willingness to get involved!
Our session will be led by a ranger who will supply you with everything you need to complete a FIT count on target flowering plant species. The counts will be logged either via attendees smartphone app or via paper based survey form which we can provide.
Every single count helps make POMS data more meaningful, and if you can carry out several counts at one location during that time you will be adding extra value to your survey records. More information on the national scheme.
If you have any questions, feel free to contact us. We'll be happy to answer any questions you may have about the session or the task!
All welcome, see below for how to book.
Check all our festival events on our events page here.
Booking Instructions
The free sessions are thirty minutes long and run from 11.00 -13.00hrs and 1400 – 1600hrs. Free tickets must be booked in advance, to help us manage numbers. Please note that the count will not take place if the weather is poor and we will cancel on the day before if the forecast is not good.
Child Friendly. All welcome.
You must pre-book if you wish to attend. Please click on the link here to buy your ticket.