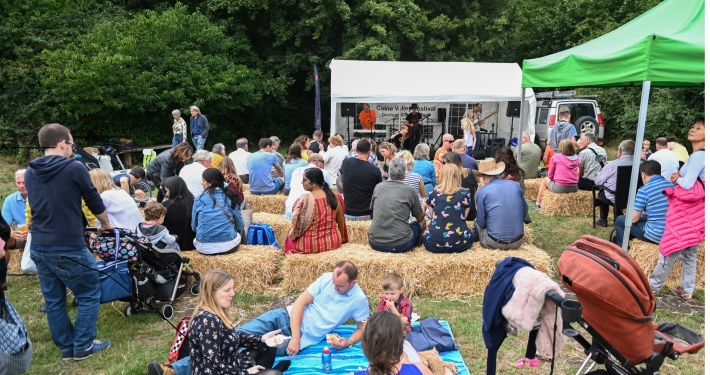 The Colne Valley Festival saw a day of music, fun and activity for around 3000 visitors on 28th July.
Live Music from two stages formed the backdrop and helped to provide the lovely atmosphere that so many people commented on.
Families enjoyed a variety of free activities: willow weaving, making clay pots and wheat grinding were just some that illustrated the heritage of the Colne Valley.
Local Groups informed people about the huge variety of things there are to do and see in this area and about the threats to the environment that the Regional Park is facing.
One of our favourite comments from a visitor was "It is a wonderful little oasis of fun today"
The Festival will be back next year. Watch this place for news next July.