Colne Valley Park Festival 2019 – What a fantastic day we had!
Our annual Colne Valley Park Festival was held at Denham Country Park at the end of July and was a fantastic day out for all our visitors.  With over 3,000 people there was live music from pop to rock and from folk to funk to entertain the festival crowd throughout the day.'
We also had many free fun activities for all, with ferret racing, circus skills, river dipping in the river "Misbourne" and later in the day crowds lined the river bank to cheer on their duck in the annual duck race! We had many great stalls including lots of community, wildlife and charity groups, as well as the essential food and beer of course! This year we also had three new traditional free sessions for people to try with clay modelling, willow weaving & wheat grinding. This was a great opportunity for visitors to engage with the brickmaking and framing & agricultural heritage of the Park and was all sponsored by the National Lottery Heritage fund.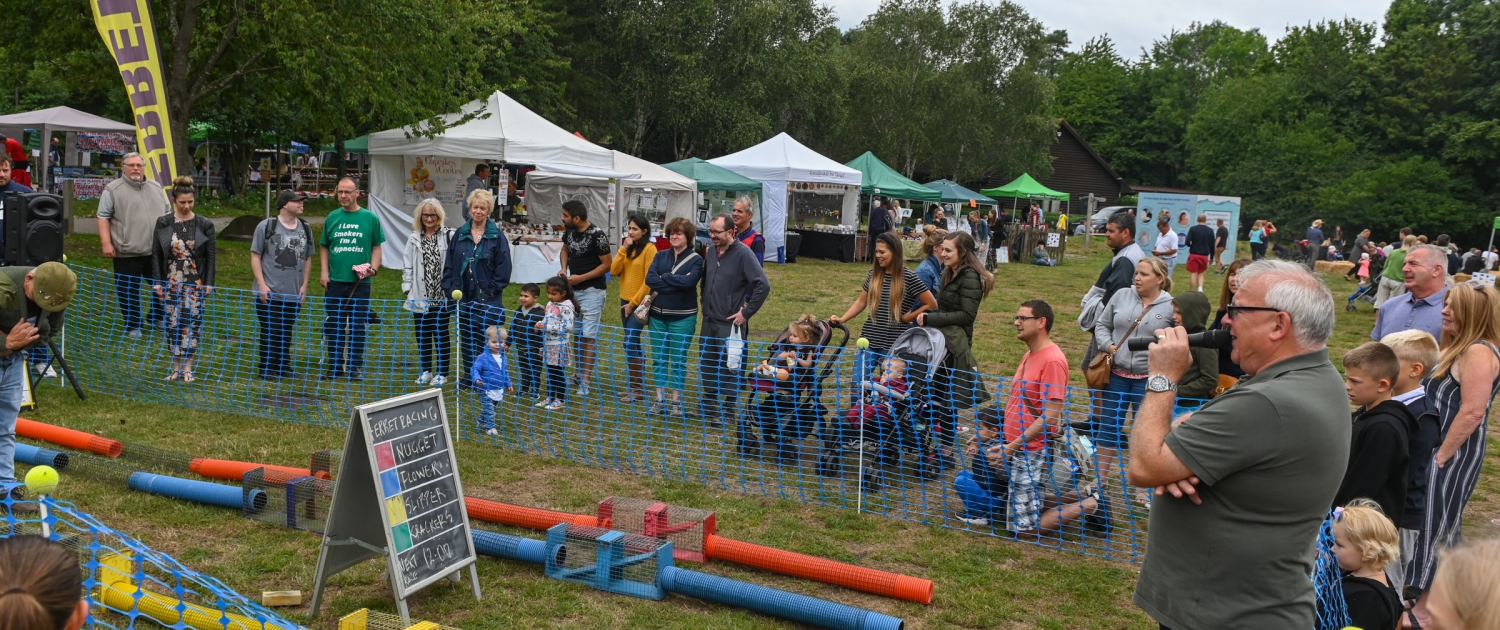 Our visitors gave us some fantastic comments on what a wonderful day they had. One of our favourite comments from a visitor was "It is a wonderful little oasis of fun today". We also welcomed many people to our "Colne Valley tent", providing more information on the delights of the park and also how people can get involved.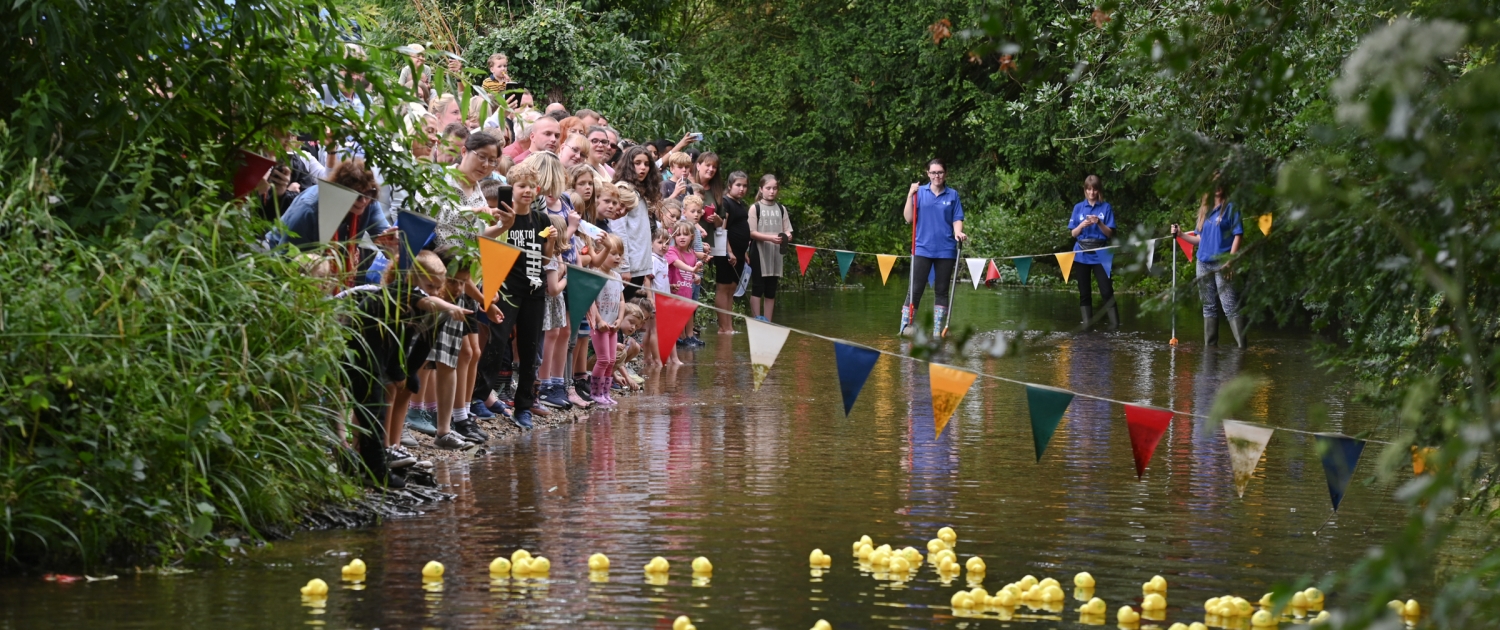 It was a wonderful celebration of all the Colne Valley Park has to offer and we do hope you can come along next year in July. It really is a fun day out for all ages, right on your doorstep.
We would like to thank, "The friends of the Colne Valley" for their support for this event and Affinity Water, with their Water Awareness Campaign for their sponsorship.