Date/Time
Date(s) - Monday 25 Jul 2022
10:00 am - 12:30 pm
Location
Maple Lodge
Cost : £3.00
We have been working hard to improve a little known site in Maple Cross called Maple Lodge Marsh. Come and join us for a guided walk around this private site as we show you some of the amazing wildlife that lives in the 13 new ponds, the adjacent river and the woodland. The walk will be lead by the Colne Valley's Habitats and Access Project Manager Florence Cordner as well as Thames Water's biodiversity officer who currently manages the site.
All welcome. See below for how to book.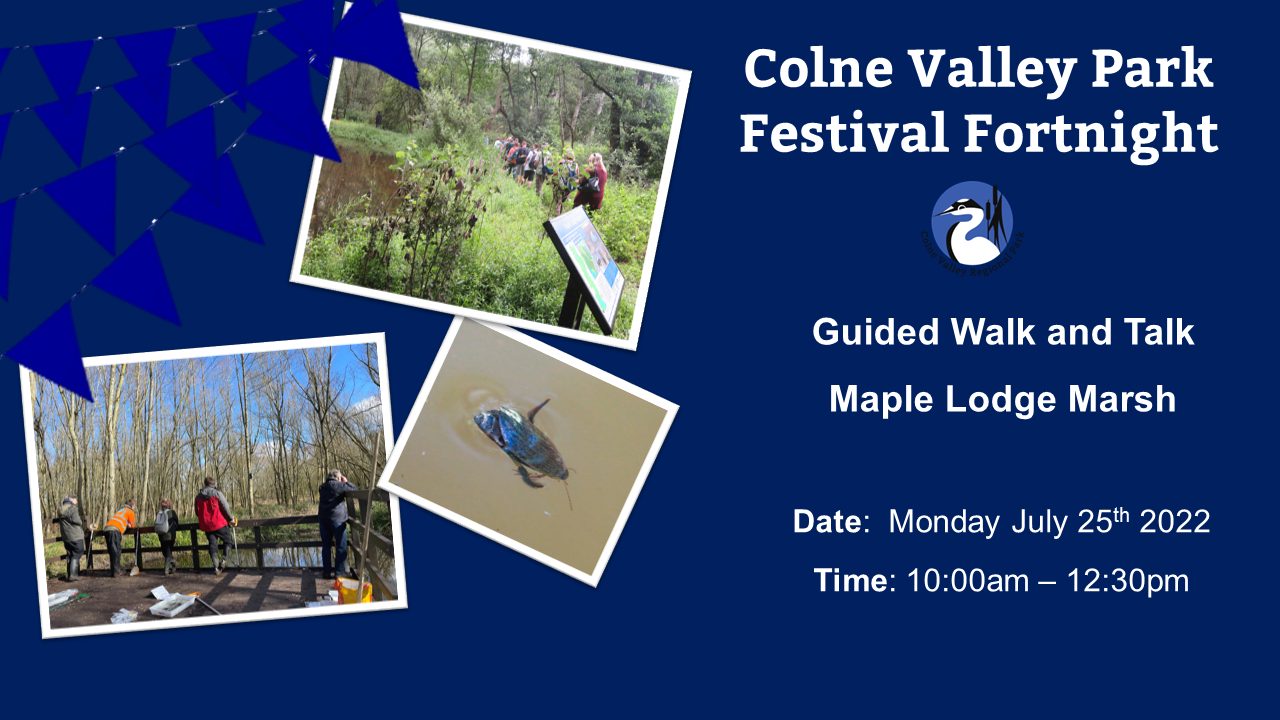 Booking Instructions
Child Friendly. All welcome.
All proceeds from this event will raise funds for next year's Festival.
You must pre-book if you wish to attend. Please click on the link here to buy your ticket