Date/Time
Date(s) - Friday 5 Aug 2022
9:30 am - 11:30 am
Location
Woodoaks Farm
Free
This is part of the Hertfordshire Healthy Walks programme.
A guided circular walk starting from the Tea Shack at Woodoaks Farm.
FREE PARKING on site along the track to the left by Dutch Barn – please park with care.
There are many Hertfordshire Healthy Walks, this one is part of the Watford Three Rivers timetable, that you can find here….
Watford Three Rivers Health Walks May-August 2022 (PDF 150Kb)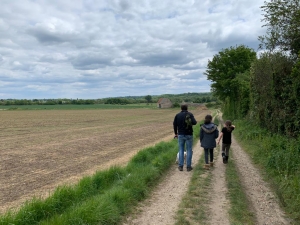 Booking Instructions
Sign up as a Hertfordshire Health Walker and find their local walks programme here.