Groundwork South acts as the Colne Valley Regional Park's Managing Agent.
Part of its role is to work with the Friends of the Colne Valley Park and other organisations to attract funding for projects that help achieve the Park's six objectives.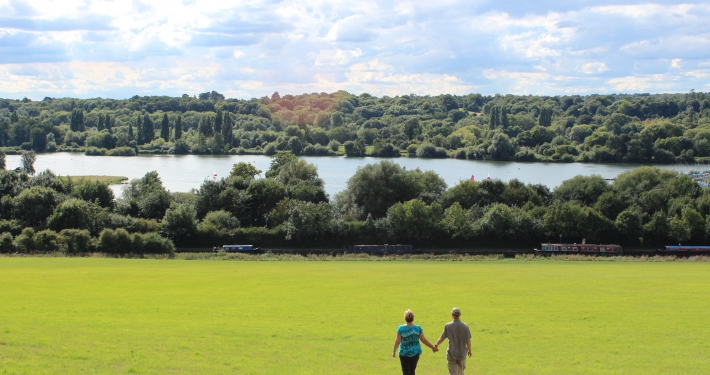 The Colne Valley is a 'Landscape on the Edge' of Greater London, Hertfordshire, Buckinghamshire, Surrey and Berkshire, with a strong rural character. The aims of the Scheme include fostering a better understanding of the area among residents and visitors, promoting more positive perceptions, encouraging them to explore the Park and get actively involved as volunteers to help maintain it. There will be demonstrable improvement in wetland habitats and previously under-managed sites. A definitive 'Spatial Vision' will provide a unified template for the future of the area, so that it is cared for in perpetuity.
The Colne Valley Park Visitor Centre provides everything you need for a successful trip, including a small shop and toilets. There is also parking for cars and coaches.
Iver Environment Centre runs the outdoor programme at the Visitor Centre all year round, but it can get very busy in the summer, so we suggest you book early to avoid disappointment.
The Colne Catchment Action Network (ColneCAN) partnership brings together water companies, local authorities, charities, anglers, conservationists, local residents and businesses to ensure a co-ordinated catchment-wide approach and local action. Our Project Manager Tom, works with these stakeholders to achieve the partnerships six aims…
The Colne Valley Park has successfully applied for a grant from HS2 BLEF fund (Business and Local Enterprise Fund).
We will conduct a comprehensive promotional campaign, emphasising the Colne Valley is still open for businesses despite the disruption that wil inevitably be caused by HS2 construction work.
The year 2015 marked both the 800th anniversary of the signing of Magna Carta and the 50th anniversary of the creation of the Colne Valley Regional Park. Some people believe Magna Carta may have been sealed on the north side of the Thames at Ankerwycke in what is now part of the Park.
Funded by the Heritage Lottery Fund, this fascinating project captured the ever changing landscape of the Colne Valley Regional Park. This important photographic record helps us understand how and why these changes come about, as well as giving us a chance to explore the Park's wonderful heritage from an intriguing perspective.