Date/Time
Date(s) - Wednesday 5 Jun 2019
10:30 am - 3:30 pm
Location
Denham Country Park
Free
Here in the Colne Valley we value the work that volunteers do to help maintain and improve areas of the Colne Valley Regional Park.
To celebrate volunteer week 2019 (1st of June to 7th June) we will be running a series of enjoyable and informative sessions that are open and free to attend. Sessions will include guided nature walks, river and air quality survey workshops and practical habitat conservation.
Air quality survey techniques – 5th June: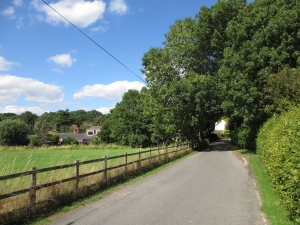 Times:
10:30-12:00 and 13:30-15:30
Detail: With the assistance of Groundwork South staff, learn how to assess air quality on one of our 2 air quality survey sessions. In this outdoors and interactive session you'll learn how to use trees and lichens to measure the quality of the air around you.
Number of spaces available: 15 per session
Booking Instructions
Book your places now!
This event is free, however we do have limited spaces per session. To secure your place please reserve your ticket through our EventBright page by clicking here.
If you'd rather book by phone or email  please contact Adam Bolton on: 07734605304 or adam.bolton@groundwork.org.uk
Booking details that we need:
Session to be booked:
Date:
Time:
Number of people:
Contact name:
Telephone number or email address to contact in case of cancellation:
We look forward to seeing you in June!