Date/Time
Date(s) - Saturday 1 Jun 2019
10:30 am - 12:00 pm
Location
Crown Meadow
Free
Join us at Crown Meadow and help us improve the meadow for wildlife and local community
Here in the Colne Valley we value the work that volunteers do to help maintain and improve areas of the Colne Valley Regional Park.
To celebrate volunteer week 2019 (1st of June to 7th June) we will be running a series of enjoyable and informative sessions that are open and free to attend. Sessions will include guided nature walks, river and air quality survey workshops and practical habitat conservation.
Details:
Volunteers have been working in the Meadow over the last 12 months to improve the meadow for both wildlife and the local community.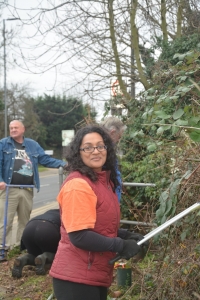 Join us on Saturday the 1st of June at the Crown Meadow. During this task we will be working to clear overgrown paths and remove debris/litter from the Horton Brook.
If you have any questions about the task please contact Matt Hartgrove on 07906229257.